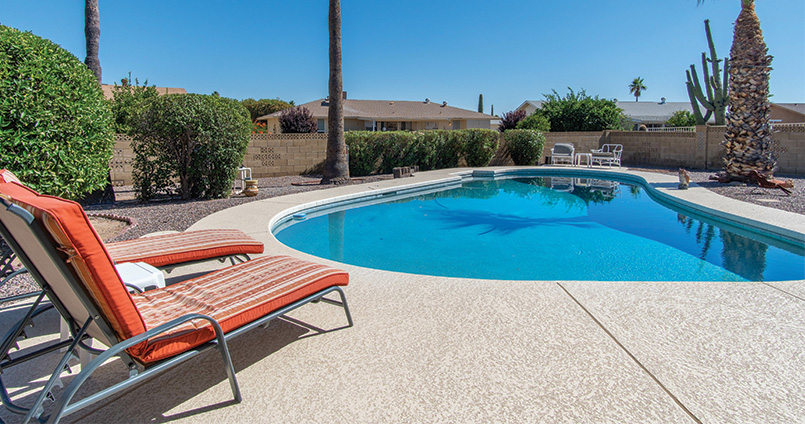 Have you ever experienced your home feeling warmer inside than the actual temperature outside? Then you might benefit from a cool coat. RainguardPro's thermal heat protection paint will help you fight against the sweltering summer heat. Like a liquid pane of thermal glass protects your home from heat and cold. The cool coat reflects heat and reduces temperatures up to 30 percent, keeping your home cool throughout the summer months and saving you money on energy costs.
Heat Protection
Cool Coat can be used on a variety of surfaces including pool decks, house siding, patios, roofing, vertical/horizontal surfaces, block, brick, stucco, cement, concrete, wood, and more. You will not only receive thermal protection but surface protection from rain as well, keeping your surfaces like new year round.
Get Cool Coat now!
---
Questions?
Phone: 888.765.7070
Email: support@rainguardpro.com
Business Hours: 8:30a-4:30p M-F
Check us out!